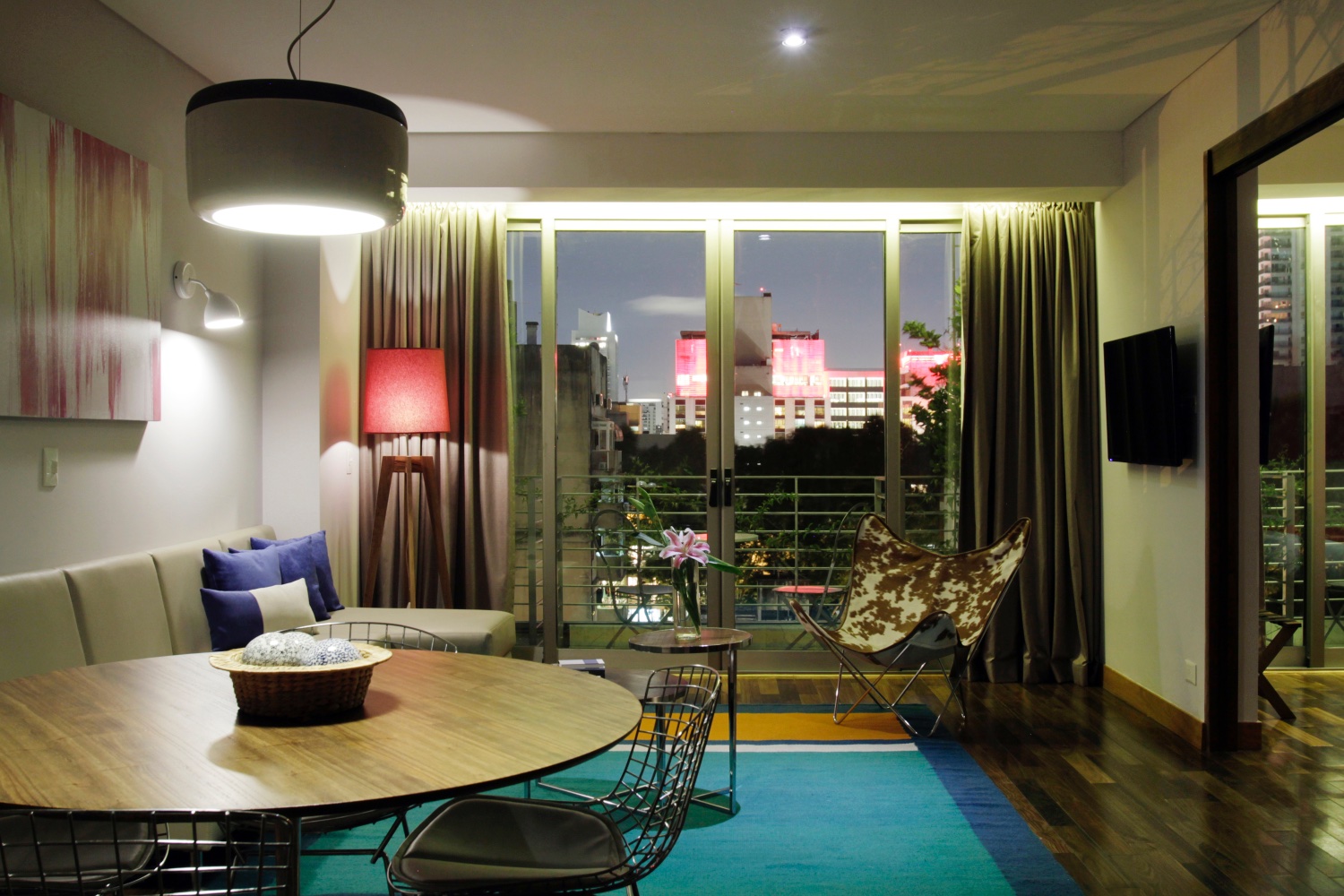 From the top floor, our one-bedroom Palo Santo Suite has beautiful views of the Palermo skyline. Two private balconies frame the hotel's vertical gardens and display a unique perspective. Here, everything is comfort and harmony.
This little boutique hotel was perfect and the employees went out of their way in everything they did for us. We did have to walk a couple of blocks to get to the train station, but always felt safe and there were plenty of little restaurants close by.
It was a beautiful hotel with an amazing vibe. The customer service was brilliant and we were made to feel really welcome and nothing was too much. The breakfast had so much variety and rooms were airy and fresh. We enjoyed a massage in our room too which was reasonably priced.
Ubicación privilegiada en el barrio de Palermo con acceso a medios de transporte públicos y de los atractivos bares y restaurantes de la zona. La habitación era amplia y estaba impecable!! Gracias Alejandro de recepción por tu predisposición y amabilidad y ayudarnos con las reservas en los restaurantes. Volveriamos!